It's time to Ranger Up with @trekkieb47 @secretrangerfan & @ZachLaVoy as they talk all things Power Rangers on the Four Eyed Radio Network with RANGER COMMAND POWER HOUR!
In this episode we review every single issue of Boom Studios Mighty Morphin' Power Rangers comics released so far with special guest co-host, Jeremy Treece. Jeremy is a Freelance comic book illustrator living in Detroit, Michigan. You can find The Art of Jeremy Treece at www.jeremytreece.com
We also discuss the last round of Power Morphicon Guest announcements at the time of recording and ask your thoughts on the Power Rangers comic series from Boom Studios.
Listen now: Ranger Command Power Hour Episode 074 : "Ranger Merch Review – Boom Studios Power Rangers Comics"

LINKS: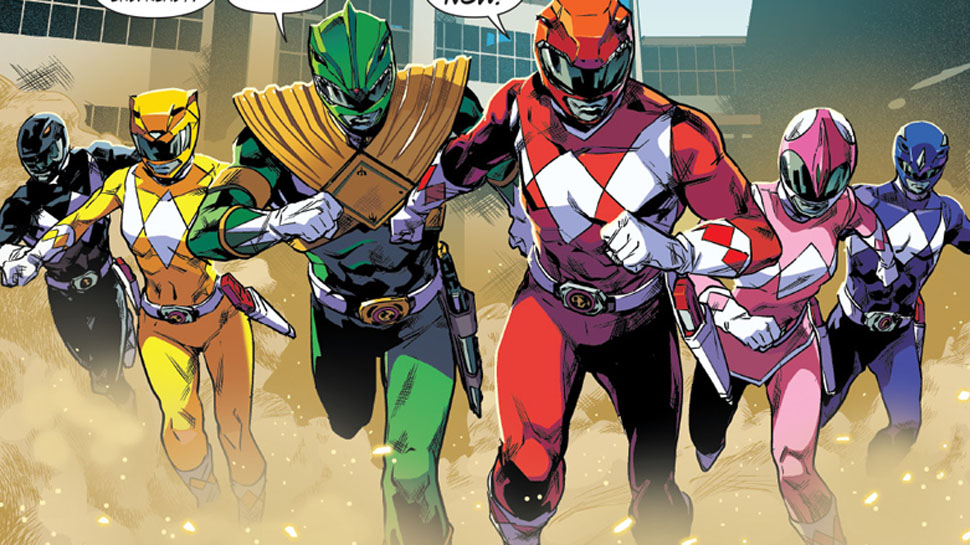 Like our review? MIGHTY MORPHIN' POWER RANGERS VOL. 1 (collecting issues #0-4) will be released September 14, 2016 in comic book stores; September 20, 2016 in bookstores. Coming in at 144 pages, this softcover collection includes issues 0-4 of the series, cover variants and a foreword by current Power Rangers Ninja Steel Executive Producer, Chip Lynn.
Dive into the first collection of Boom Studio's best-selling, modern, ongoing Mighty Morphin' Power Rangers series. After escaping Rita Repulsa's mind control, Tommy Oliver, the Green Ranger, joins the Power Rangers to combat the onslaught of evil attacks plaguing Angel Grove. Any semblance of a normal life is gone for Tommy now, but with his newfound family there lies hope for a brighter path.
Pre-order now at your local comic book store. Fans can find their nearest comic book store by using http://findacomicshop.com or http://comicshoplocator.com.
Also available wherever books are sold, including Amazon and Barnes and Noble.