It's time to Ranger Up with @trekkieb47 @secretrangerfan & @TheCinemaSlob as they talk all things Power Rangers on the Four Eyed Radio Network with RANGER COMMAND POWER HOUR!
This month is Ranger Command Power Hour's Power Morphicon Detox Month. Every Saturday in September we premiere a new episode interviewing fans (and maybe special guests) about their Power Morphicon experiences.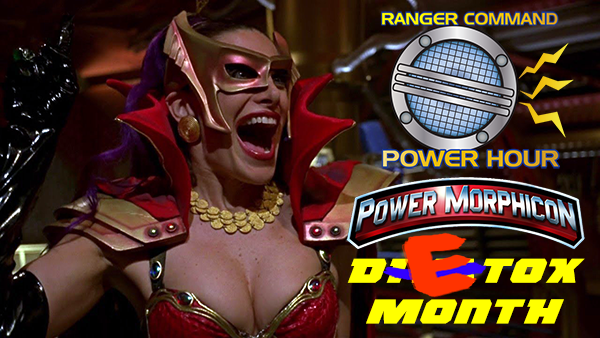 In "Ranger Command Post Power Morphicon Wrap Up Part 1", @trekkieb47 @secretrangerfan & @TheCinemaSlob are joined by Chris aka Kickback @TokuChris of @TokuNation and the Talkin' Toku podcast, Matt Jayson aka @mattjay_son of "The Ranger" Short film on FunnyorDie.com, Susan – public Relations Manager for Austin St. John, and Steven Zurita aka @StevenZurita – Animator, Director, Writer, Editor, VFX Artist for Annoying Orange, "Sour Rangers" short and HyperDrive Pictures on YouTube "Power Rangers Essentials".
We talk about our experiences at Power Morphicon, a few surprises and helping a member of #RangerNation.
Listen now: RCPH Episode 20: "Ranger Command Post Power Morphicon Wrap Up Part 1"
Links mentioned in our show: