Saban Brands announces their first-ever "Show Us Your Shorts" contest! They are asking for original animated shorts and are accepting submissions now through October 24 until January 15th, 2015 at 11:59 PM Pacific Time at www.sabanshorts.com.

After the submission period, all shorts will be judged by a Saban Brands executive committee. The top 10 selects will be displayed for a public vote for two weeks. Once the top 10 are chosen, the public can also begin campaigning for their favorite short via social media using #sabanshorts. The winner will receive $5,000 and a development deal with Saban Brands!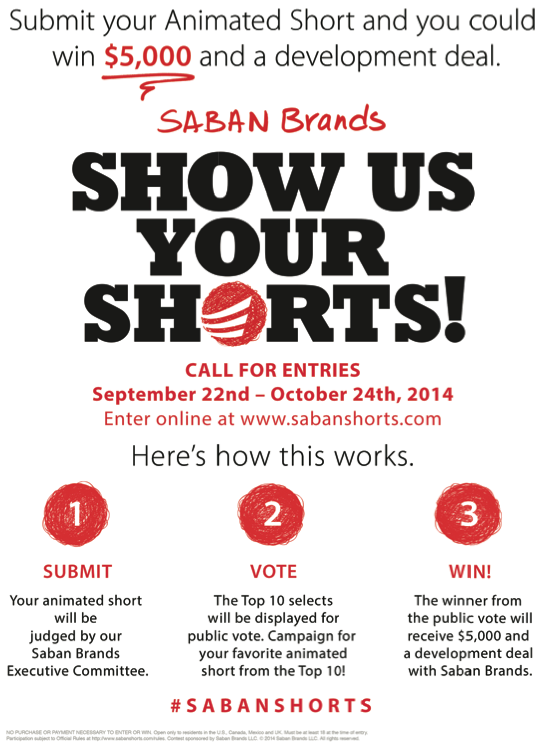 Will you be submitting a short?