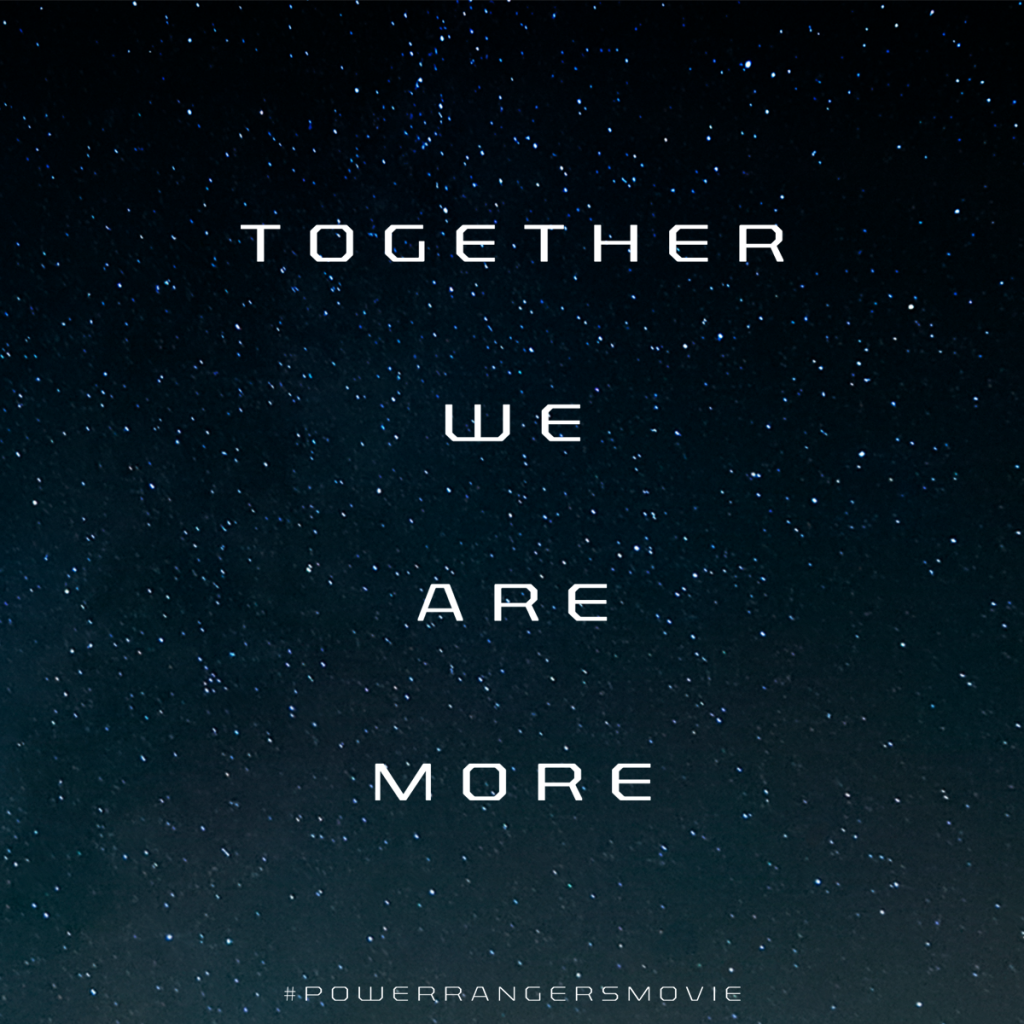 Saban Brands and Lionsgate unveiled the Power Rangers movie poster earlier today. Saban's Power Rangers is in theaters March 24, 2017.
Starring Naomi Scott, Dacre Montgomery, Ludi Lin, RJ Cyler, Becky Gomez, Elizabeth Banks as RITA REPULSA and Bryan Cranston as ZORDON; Power Rangers is a reboot for the long running franchise.
The tagline, "Together We Are More", embraces the concept of the team coming together to defeat evil.
Click the image for a high resolution version.