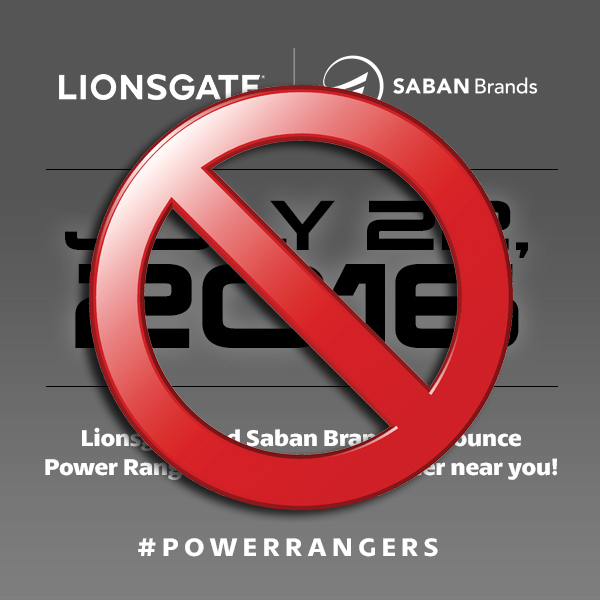 UPDATE: As of 2/1/2016 – The movie is now scheduled to be released on March 24, 2017.
Lionsgate and Saban Brands are pleased to announce the official Power Rangers feature film release date as July 22, 2016. Mark your calendars and POWER UP for this EPIC premiere.
This news was delivered to us as part of our host @trekkieb47's inclusion into the POWER FORCE! Ranger Command will be THE home base for all things Power Force news from Eric.
For more of our host's thoughts on the new movie, be sure to listen to RCPH Episode 16: "Ranger Roundtable – MMPR Reboot Movie Crew"