It's time to Ranger Up with @trekkieb47 @secretrangerfan & @TheCinemaSlob as they talk all things Power Rangers on the Four Eyed Radio Network with RANGER COMMAND POWER HOUR!
IT'S TIME FOR MORE RANGERSTOP! Before we get into our main episode, we announce the 19th and 20th guests for RangerStop. We want to thank Mikey Buoni and Mike Valdes for their help with this announcement.
Then in "Rangers Together, Questions Forever", we answer your questions in a whole episode of our "Questions from Ranger Nation" segment. Who do we cast in a Power Rangers version of Marvel and DC Superheroes? What would our own Megazord look like? Chicago SPD? Our favorite Toku songs and more!
We also take the Power Rangers generation quiz from Nick.com with hilarious technical difficulties.
Comedy Gold!
Listen now: RCPH Episode 44: Rangers Together, Questions Forever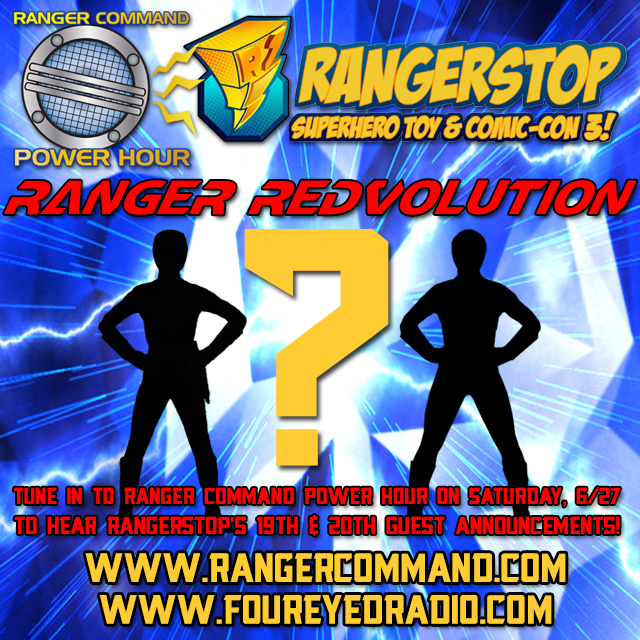 Links mentioned in this episode: