With the end of the Talkin' Toku Podcast (@talkintoku) in sight, it's only fitting that one last journey is taken with Ranger Command Power Hour.
We are proud to present the promo for Talkin' Toku Ranger Toku Command: The Final Crossover, coming December 26th.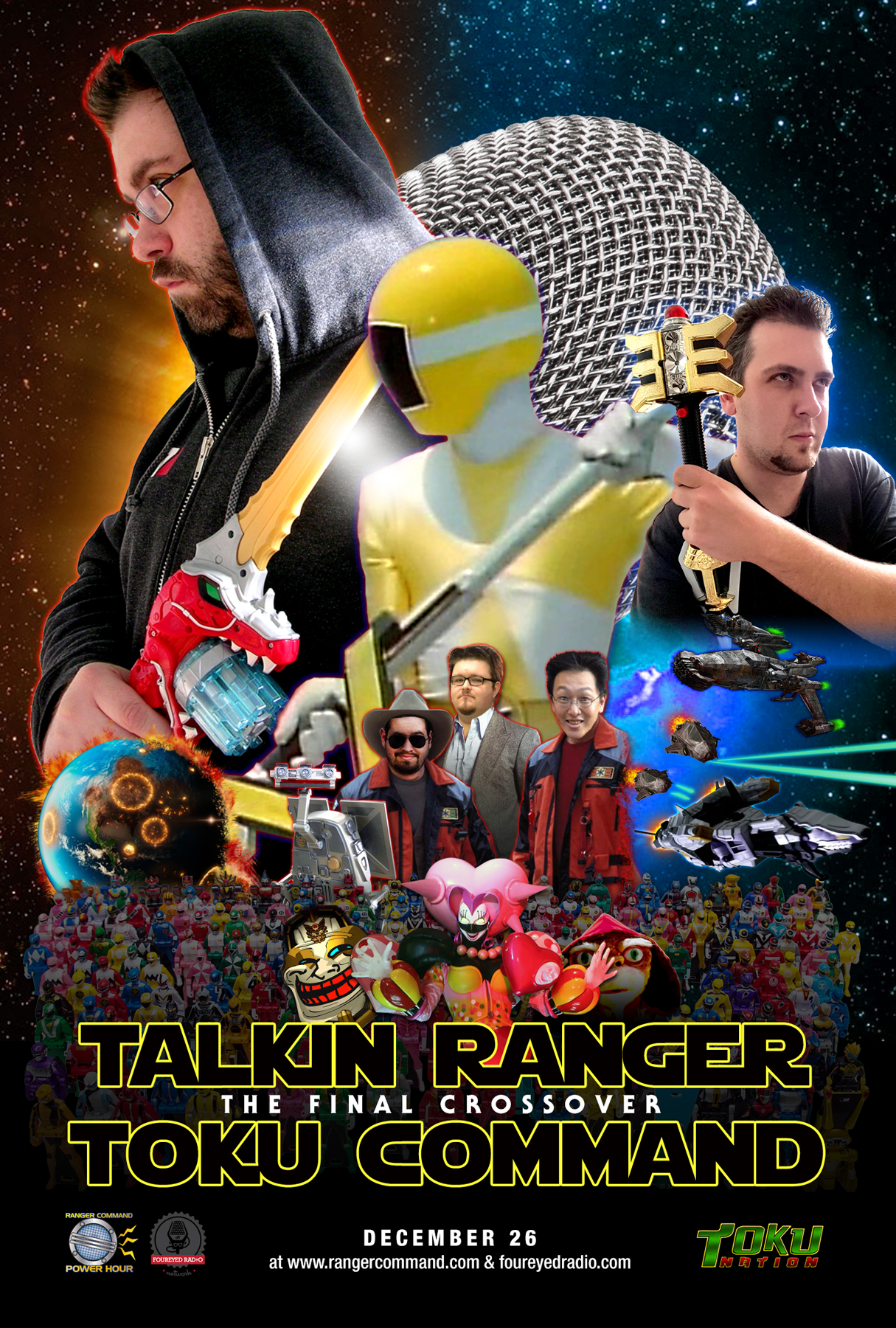 Click the above image for a full hi-res version. Special thanks to Chris (@rankal) for cutting together the promo and Mere (@nightmere10) and Lee (@monkieranger) for lending their voice talents to the clip.