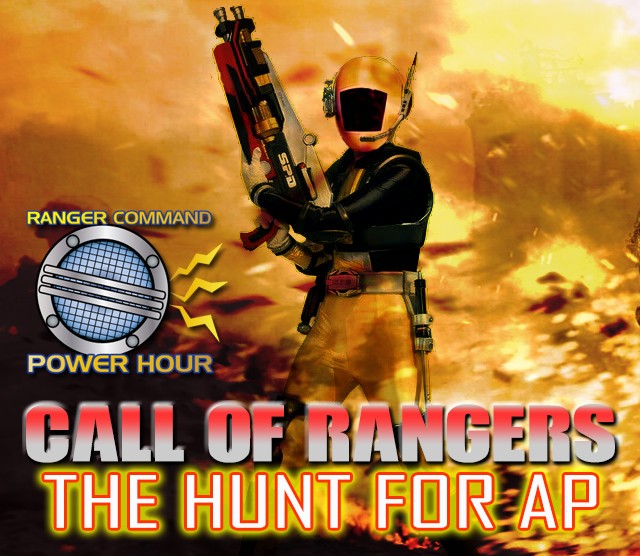 Calling all GAMERS! @secretrangerfan likes to play Call of Duty 4: Modern Warfare multiplayer games. Be the first to find her and kill her in a game and win a prize in our Call of Rangers Scavenger Hunt Contest!
CONTEST IS CLOSED – Thanks to all who participated.
THE RULES:
Play Call of Duty 4: Modern Warfare (yes, we know the game is 8 years old) Xbox Live multiplayer on either the "Team Deathmatch" game or "Domination" game.
Find a user with the clan tag "RCPH", kill them and message the user that you heard about the contest on "Ranger Command Power Hour". Include your Twitter handle, Facebook page, or email address if you want to win the prize.
If you are the first to complete these steps, you will then be contacted by Ranger Command Power Hour about receiving your prize.
We are still determining a prize for this contest, check back soon for updates. This contest is ongoing until a winner clams victory over A.P.
FAQ:
I don't have Xbox Live or Call of Duty 4, can I still participate? 

Sorry, but this contest is open only to those with Xbox Live and Call of Duty 4. Be on the lookout for more contests!

How do I know if and/or what game secretrangerfan is playing? 

She will announce on Twitter which game she is playing and when she goes on and offline.
What if I find @secretrangerfan but we're placed on the same team? Message her and she will try to set up a 1V1 match. Or wait until the teams are reconfigured.
What if I find @secretrangerfan but I don't kill her/she kills me? Try again. She's not that good at video games (by her own admission).