It's time to Ranger Up with @trekkieb47 @secretrangerfan & @TheCinemaSlob as they talk all things Power Rangers on the Four Eyed Radio Network with RANGER COMMAND POWER HOUR!
It's an all out war for the holidays! We end 2015 with our largest crossover to date! It's time for the end. Talkin' Ranger Toku Command: The Final Crossover!
We are joined by our brothers in Podcast Arms – Talkin' Toku At The Nation – Chris @rankal, Jordan @DenO_Tokunation and Tom @SoulinkChu!
In this crossover, the Podcast Rangers face their deadliest threat as all the consequences of their past crossovers catch up with them. Old enemies, a new threat… but all we want is tacos!
Listen now: RCPH Episode 58: Talkin' Ranger Toku Command – The Final Crossover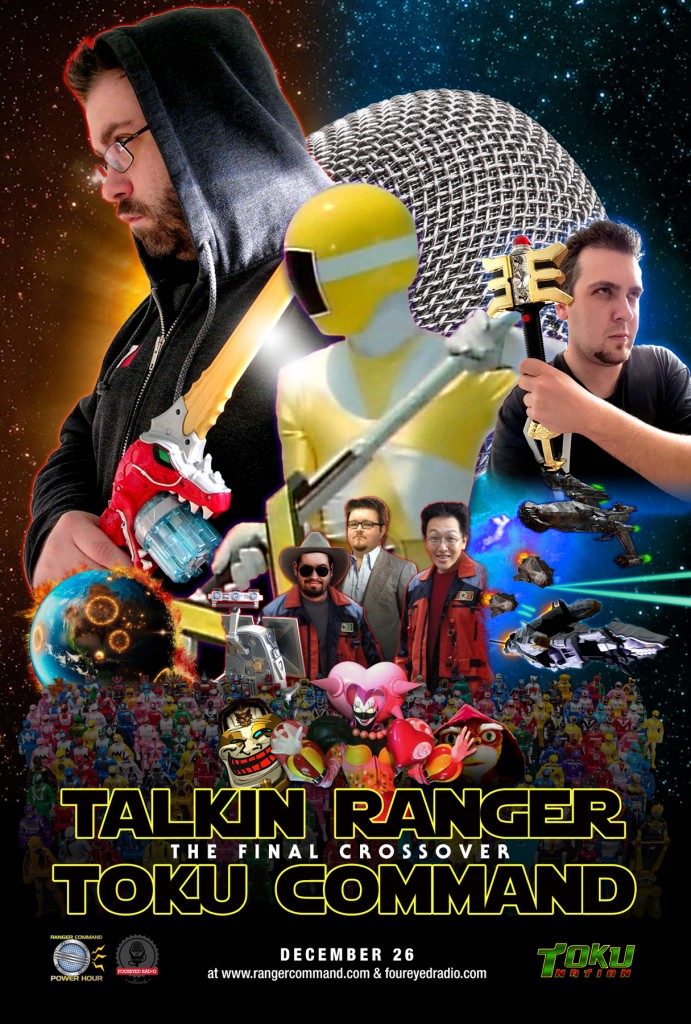 Links to past crossovers: