It's time to Ranger Up with @trekkieb47 @secretrangerfan & @TheCinemaSlob as they talk all things Power Rangers on the Four Eyed Radio Network with RANGER COMMAND POWER HOUR!
This episode concludes Ranger Command Power Hour's Power Morphicon Detox Month. Today's episode is completely uncensored and may contain language unsuitable for minors.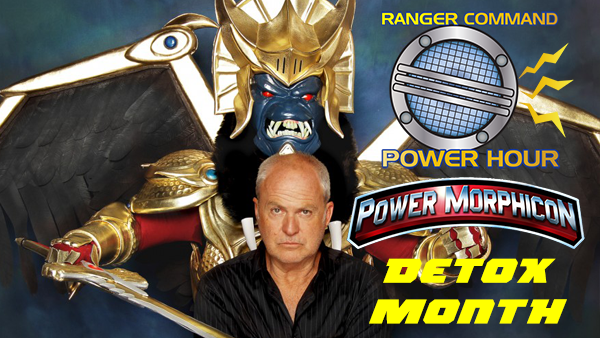 In "Ranger Command Post Power Morphicon Wrap Up Part GOLDAR", @trekkieb47 and @TheCinemaSlob have a conversation with Kerrigan Mahan (@TheTrueGoldar) once again.
He is known for his roles as Goldar in Mighty Morphin' Power Rangers through In Space, The Magna Defender in Lost Galaxy, Jeb the Talking Dog in V.R. Troopers and numerous monster voices in the franchise.
We talk with Kerrigan about Hollywood life, his history as a voice actor in the entertainment industry, learn some important life lessons and oh yah, talk a little bit about Power Morphicon.
Listen now: RCPH Episode 23: "Ranger Command Post Power Morphicon Wrap Up Part GOLDAR"
Links and names mentioned in our show: